United Chemicals, Increasingly green
Founded in 1992, United Chemicals is a renowned brand in the chemical sector. Thanks to a 10,000sqm plant and to the most cutting-edge processing techniques, the company is able to create quality, sustainable products, in line with the market requirements, to be used not only in the tanning field, but also that of textiles and construction.
Utmost dedication to sustainability, constant research, personalized customer services and a team of international professionals ready to satisfy the most demanding requests: these are the pillars on which the company, headquartered in Izmir (Turkey), lies its foundations. From a stormy 2020, United Chemicals drew the strength to move forward with new ambitious projects for the tanning process, such as the development of natural polymers and the development of innovative substances dye fixation with low water consumption.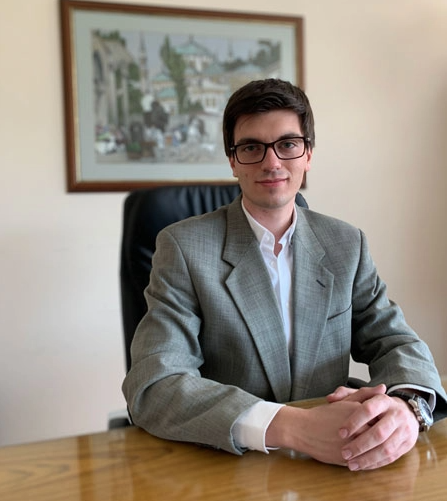 Can Kaleli
Can Kaleli, owner, showed us some of the company's goals, including an overview of this sector's condition a year later the rise of the pandemic.
Mr. Can Kaleli, can you tell us something about your firm's establishment? United Chemicals was established in 1992 as a domestic family concern. Initially, we were formulators of dyestuff for double-face. In 1997, we started a joint venture with an international beamhouse formulator and diversified our product range. We continued this cooperation for several years, until we mutually decided to conclude our partnership to focus on different markets and business opportunities. In 2004, we constructed a plant for fatliquor in Turkey. The plant was relatively small at that time but gave us the opportunity to produce all the chemicals needed for wet-end. Having the complete range of chemicals for wet-end accelerated our growth, especially in demanding markets like China. In 2017, we decided to make an investment on finishing chemicals. We completed the finishing plant and the expansion of our current plant within a year. Now, our facility in Izmir spans 10,000 m2, and capable of producing almost every chemical for leather that is needed for a rawhide to become an article.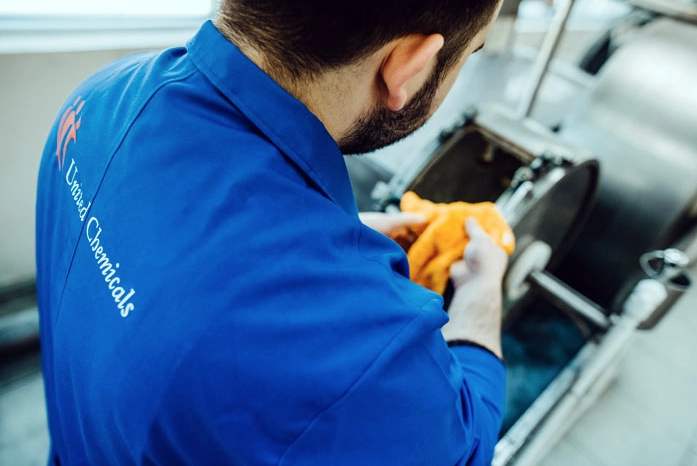 What are United Chemicals' core business, reference markets and end sectors? For the last thirty years, our flagship business has always been leather chemicals. We invest the biggest portion of our capital to the leather side; however, we are always on the lookout for investment opportunities. We are present in every continent except Antarctica, exporting to more than 20 countries. The biggest share of our sales is coming from China, Vietnam, Turkey and Italy. We also supply several international companies and assist them in developing tailor-made, exclusive chemicals. In addition to leather, we are also present in technical textile and construction chemicals businesses. We provide polyurethane based chemicals to technical textile, which is mostly used in military equipment. During the pandemic, the reduced demand to leather and textile and the construction boom in Turkey led us to the decision of investing in construction chemicals.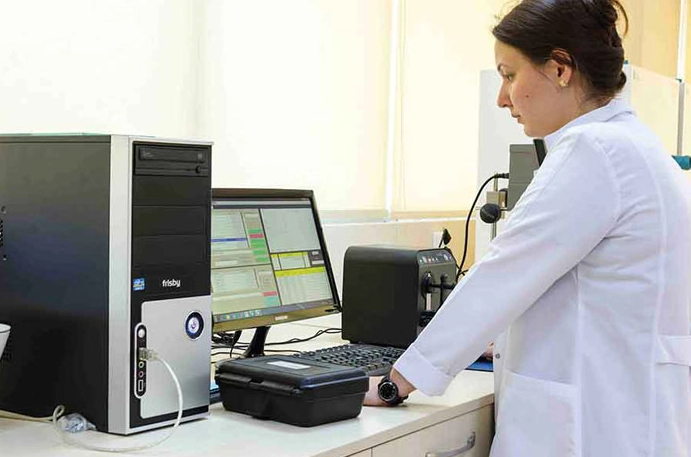 The lockdown and different restrictions caused by the pandemic led to a slowdown of activities in the tanning sector: how has your company been affected by this situation and how did you manage to recover? It was indeed a turbulent year with lots of uncertainties. In addition to slowdown, it was often not possible to make forecasts and future predictions. However, the pandemic was a catalyst in other ways. It showed the importance of capital and innovation. The pandemic limited our travels, but it also allowed us to focus on our strengths and weaknesses. We tried to look on the positive side of the lockdown and decided to take a more active role. As international travel was limited, we appointed regional representatives in addition to our current distributor network, to China, Thailand and Italy who acted faster on our behalf; with their own initiative to fulfil the customer needs. We looked at the openings and demands of the market and tried to fill those gaps. When I look back at the previous year, I do believe that we handled the situation positively.
Sustainability is one the main trends shaping the development of the chemical sector. What is United Chemicals' stance on the matter? Sustainability is not only shaping the chemical sector; it is shaping the world. As human beings, we have finally learned to share the planet and only take what we need. We started to think about the future and what kind of planet we want to leave behind. In the sustainability point of view, United Chemicals has always been ahead of the curve. Ever since our establishment, we have always strictly complied with the international regulations. A significant number of our raw materials are generated from renewable sources. For the last couple of years, we have been encouraging our customers to switch to metal-free tanning with our PROWHITE range; and we offer them continuous service and technical support in this manner. We do believe PROWHITE tanned leather is capable in matching the requested properties of Chrome tanned leather for which you can refer to our white papers. To support our claim, we decided to stop the use of metal in wet-end and finishing systems by 2025. On the other hand, our new project includes natural polymers for tanning that will provide a greener alternative to synthetic tanning agents. We have also developed a new chemical for dye fixation that uses 50% less water compared to conventional dyeing operations. Last year, we managed to produce an organic fatliquor with 0% free fatty acid and took a giant step on lowering COD and BOD values further in our chemicals. Moreover, we have been a member of MRSL ZDHC for several years now, and as of this year we are planning to take a more active role in Leather Working Group/LWG.

As exhibitors, you take part in some of the most prominent industry trade shows worldwide. What effects did the cancellation of the world's trade fairs have on your business? Yes, we attend to Simac Tanning Tech, ACLE and APLF fairs annually. The cancelation of these fairs limited our touch with the customers and slowed the development of new technologies. Leather science is an organoleptic science. It is mandatory to see, feel, smell and hear the leather in order to understand it. Virtual fairs and webinars are good in order to keep in touch with the industry news, however, their effect is limited in terms of development and technology. We tried to reduce this effect by regularly sending newly developed articles to our customers by parcel. We always tried to be a phone call away and used social media much more actively.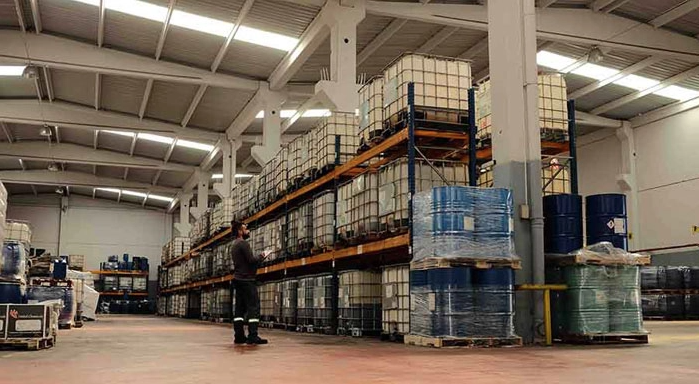 What are the challenges lying in store and what are United Chemicals' main projects for the upcoming years on a global scale? There are lots of topics to discuss about this subject. There are the issues on sustainability, decreasing water supplies, misinformation on leather, and of course the fragile world economy that was deeply wounded by the virus. Every one of these issues deserve their own discussions and must be considered when making long term arrangements. We consider all these topics, and more, when making plans. We have a prominent role in the sector, and we love to use this role. Our R&D department is especially focused on the first two issues; and so far, they are doing an excellent job. Regarding the misinformation on leather, we have decided to take a more active part in Leather Working Group/LWG and other organizations that promote the use of sustainable leather. As for our main project, we have decided to open development centers in China and Italy that will act like pilot tanneries. We believe that this will give us the upper hand while following the developments in the industries' heart and have allow us to have complete different set of skills, culture and approach on the current issues. We have worked on the infrastructure during the pandemic and we found out that the feedbacks were very positive.